Thursday seminars/23.9. 16.00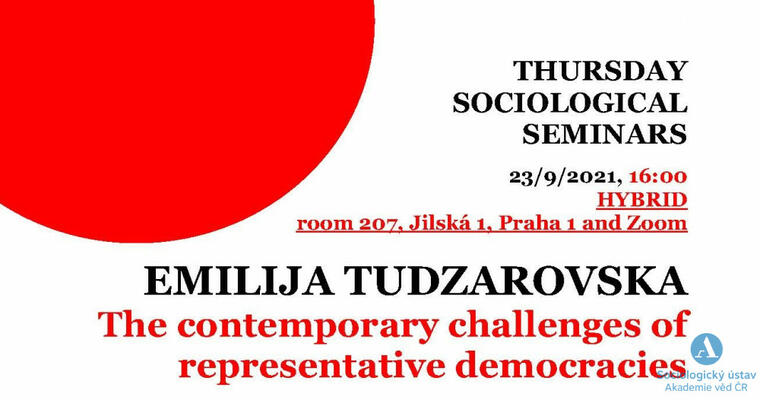 Thursday seminars/23.9. 16.00
Dear colleagues,
we would like to invite you to a lecture on the autumn cycle of Thursday sociological seminars. On Thursday, September 23 at 16.00, Emilija Tudzarovska will have a lecture regarding The contemporary challenges of representative democracies.
The seminar will be held in hybrid mode - in room 207, Jilská 1, and on Zoom. Registration in advance is necessary. Room 207 capacity is 12 people.
The registration form will be available since Friday 17th September 12:00 on our Facebook page and our website.
More information regarding the lecture are enclosed in the email and can be also found on the website of the Sociological institute (https://www.soc.cas.cz/akce/contemporary-challenges-representative-democracies) and on our Facebook.
We are looking forward to seeing you,
Petra Šalamounová, Míša Kudrnáčová a Honza Klusáček