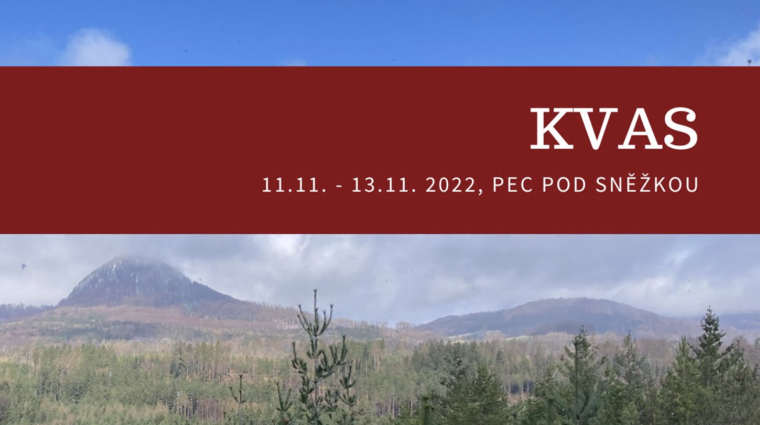 KVAS 11. - 13. 11. 2022
We would like to invite you to the off-site seminar - KVAS, which represents a meeting of students and teachers interested in social anthropology and qualitative research. The weekend event is open to students of sociology at ISS FSV UK.
The event takes place in the training center of Charles University - Pec pod Sněžkou, it begins on Friday 11.11. and ends on Sunday 13.11.2022. Accommodation and meals for sociology students at ISS FSV UK are covered, except Saturday lunch.
Attendance at the Spring KVAS may be recognized as fulfilling the Off-site seminar - JSM048 (Výjezdní seminář). If you are not enrolled in this seminar, you can request additional enrollment from Jana Vojanová (jana.vojanova@fsv.cuni.cz)
Please fill in the document to register on Facebook event.