Students from University of Groningen and our programme SCM visited Karolinum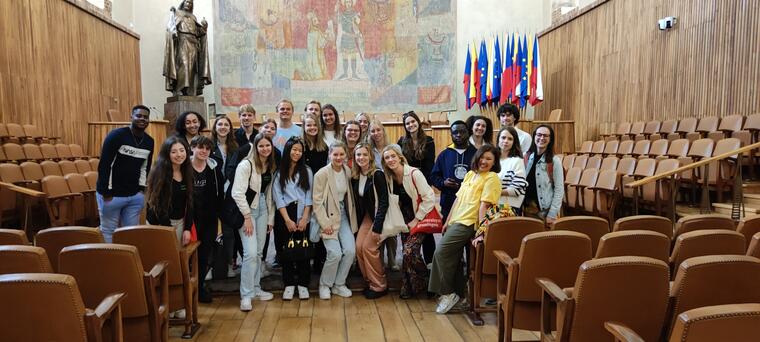 Students from University of Groningen and our programme SCM visited Karolinum
Students of Communication and Information studies from University of Groningen visited Prague last week. Together with our students of Society, Communication and Media went for a guided tour in Karolinum.
Lucky coincidence happened and during the tour we met an organist who offered us to enjoy Bach's Toccata and Fugue played on newly installed organ in the Great Aula. It was truly amazing experience. Our guests could visit representative premises in Karolinum and get to know about history of our university.
Students of SCM will enjoy visiting the Great Aula again during their graduation ceremony.