Two new courses for master students for the academic year 2022/23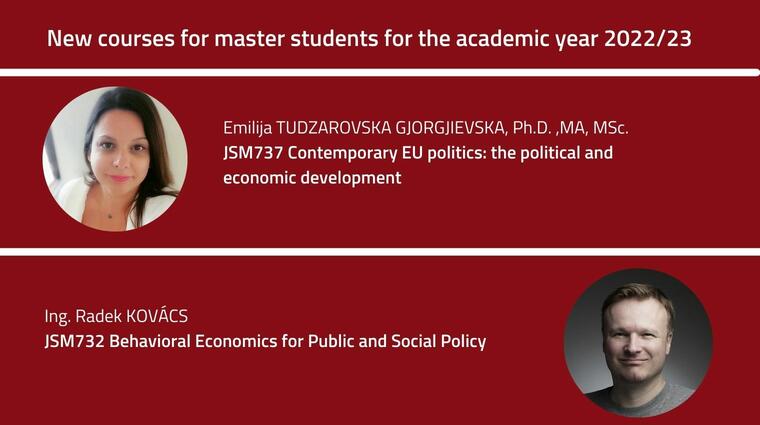 Two new courses for master students for the academic year 2022/23
We offer two new courses for the master students.
The first course combines an introduction to comparative politics of the EU political and economic development, focusing on the period after 1989: the EU enlargement,the EU economic governance and the transformation of party politics. Emilija Tudzarovska Gjorjievska will discuss these aspects within the JSM737 Contemporary EU politics: the political and economic development. More information here.
The second course aims to acquaint students with the key principles and concepts of behavioral economics and its theory of nudge, to deepen their knowledge of subjects based on neoclassical economics and illustrate how behavioral economics can help to achieve more effective outcomes. Radek Kovacs will introduce behavioral economics within the course JSM732 Behavioral Economics for Public and Social Policy. More information here.