4EU+ Alliance launches two funding calls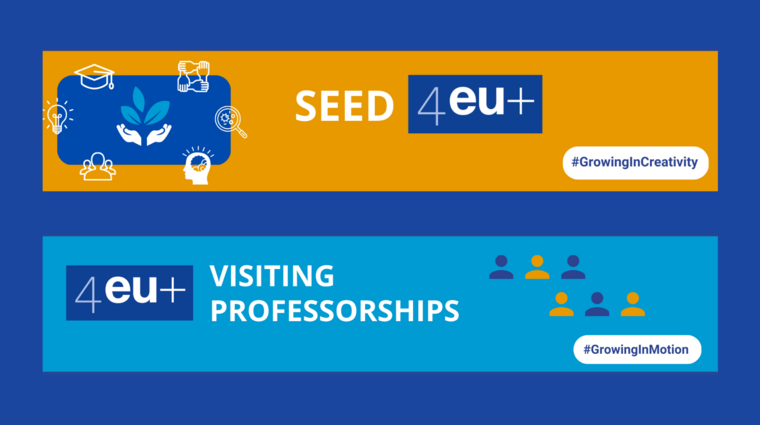 4EU+ Alliance launches two funding calls
4EU+ launches two funding calls to expand interuniversity cooperation - the SEED4EU+ and 4EU+ Visiting Professorships initiatives aim to strengthen the links between the academic communities of the 4EU+ universities, boost novel ideas and support ambitious projects working towards the main mission: to build One Comprehensive European Research-Intensive University.
The deadline to submit proposals for both pilot calls is 1 June 2023.
See more information on both calls at the 4EU+ website.
Should you have more questions you can write at email svoz@fsv.cuni.cz or 4EU+ Mobility Officer's email at tereza.vosejpkova@ruk.cuni.cz.