Open online class for applicants!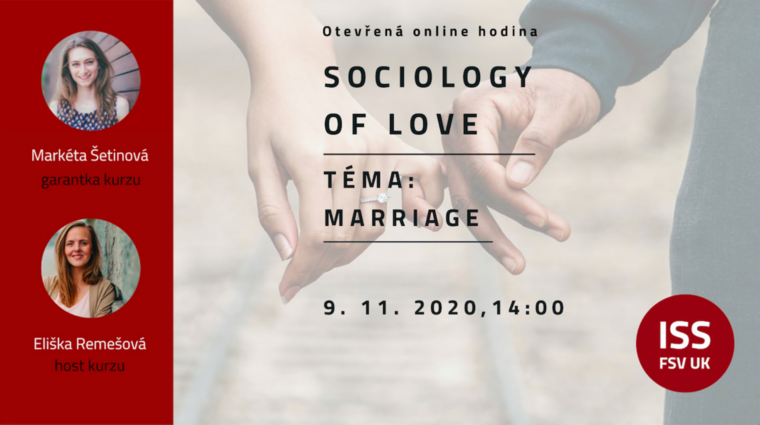 Open online class for applicants!
If you would like to see what our online lectures can look like at our institute, come join this upcoming lecture from the course Sociology of Love from 2 pm on next Monday, November 9, 2020. The topic of this week's class will be marriage and the class is taught in English so everybody can join it!
Annotation of this class:
Marriage patterns in developed countries have changed dramatically during the past century. We will explore this change, looking at possible causes. Furthermore, we will look at what marriage means to society and individuals. Although the practical importance of marriage has declined, its symbolic significance has remained high and may even have increased, becoming a marker of prestige and personal achievement.
For more information go check our FB event. The link to register for the online class: 
Topic: Sociology of Love: Marriage
Time: Nov 9, 2020 02:00 PM Prague Bratislava
Join Zoom Meeting
https://us02web.zoom.us/j/89552893196
Meeting ID: 895 5289 3196
Passcode: 877100
We are looking forward to all those interested in sociology!
WITH LOVE ISS